Wild & Scenic Film Festival On Tour in Red Bluff
TEHAMA CONSERVATION FUND
In partnership with the
SACRAMENTO RIVER DISCOVERY CENTER



invites you to


discover your world


On November 11, 2017, the Wild & Scenic Film Festival On Tour will stop in Red Bluff, California, for one night.
Be prepared to be wowed! Be prepared to have fun! Considered one of the nation's premier nature education and adventure film festivals, this year's Wild and Scenic films combine stellar filmmaking, beautiful cinematography, and first rate storytelling to inform, inspire, and ignite solutions and possibilities to create a positive future for the next generation. Festival goers can expect to see award winning films about nature, adventure, conservation, water, our changing world, wildlife, and agriculture. The films instill a deep appreciation and a sense of wonder for the natural world that surrounds and supports us all. This year's event includes raffles, concessions, and awe inspiring films from around the world and from our own backyard! View the Facebook page
here
.
This film festival is on tour and will be coming to Red Bluff's historic State Theatre on Saturday, November 11, 2017. Doors open at 6:30pm, and films run from 7 to 10 pm. The Tehama Conservation Fund and the Sacramento River Discovery Center value the film festival as an avenue to better community understanding of the connection we share with our planet and our role as stewards to keep it healthy for the next generations.
Proceeds from this exciting event will benefit Tehama Conservation Fund and the Sacramento River Discovery Center.

---
Powered by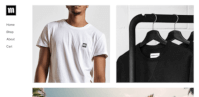 Create your own unique website with customizable templates.